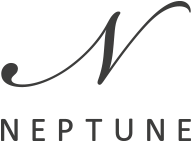 Characterized by purist simplicity and natural flair. A kitchen should not only be a place for cooking, but more importantly, a place for family and friends to gather. Let us inspire you with the English country style again and again with new creations, which will allow your cooking skills to unfold completely.
Surrounded by romantic pastel colours, you can enjoy the gettogether with your loved ones. A simple couch in a classic natural colour with decorative cushions with traditional patterns such as flowers offers the perfect "cottage oasis".
High-quality solid wood elements, fresh accents such as stripes or dots, often in bold colours complete the lovingly designed and natural English country style home.
At Steinwender, we develop an exclusive living and kitchen concept, which impresses with its charm, high-quality materials and original items – just for you.
Want to learn more about the English cottage style?
Immerse yourself in the cosmos of Neptune: www.neptune.com